COACH CHRIS FRYE
I am a functional movement coach utilizing a unique methodology to create strength and conditioning programs for the past 2 decades. I have worked with every demographic from rehabilitation clients to professional athletes. I attended The Citadel in Charleston, S.C. on a full football scholarship. I was introduced to boxing while attending The Citadel, both sports allowed me to experience the camaraderie of a successful team atmosphere and the challenges of an individual combat sport.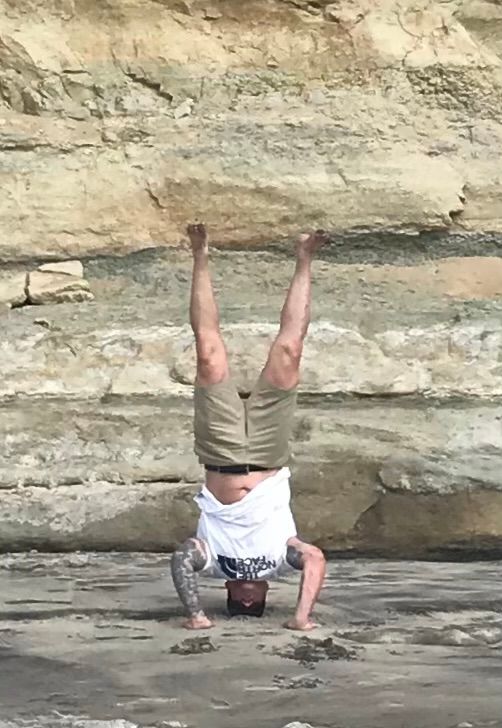 After graduating from The Citadel, I began working with middle and high school football teams to develop a functional strength and conditioning programs. Soon after, I began coaching amateur and professional MMA athletes. This allowed me to experience various styles of high-level conditioning. Working with fighters I was able to experiment with and develop real world functional conditioning programs and hybrid style strength movements using body weight, kettlebell, and other functional implements.
While studying and developing functional strength methodologies, I was introduced to The Pilates Method. This was a truly eye-opening experience. After a couple months working with a classical Pilates teacher, I was amazed with how my body felt, looked and responded to all other activities. That started a process that would change my ideology and method of training the human body forever.
The most recent addition to my training repertoire is Yoga. There are many styles and lineages of Yoga that are beneficial to both the human body and the human experience. I have focused my practice on The Baron Baptiste Vinyasa style and decided to take the next step and completed his 200 RYT in February of 2019. Focusing on bringing yoga to a demographic that wouldn't normally see the benefits of a method of training that incorporates breathing while moving into postures that build strength, balance, flexibility, and mental focus.
I have developed an extensive background in several training methodologies that I have practiced and coached. I look forward to using my unique knowledge and experience with all individual clients, small groups and teams to assist in achieving goals and practices to benefit human performance. I also enjoy cooking with a Keto twist and bio-hacking the human systems as it pertains to natural human performance.